Date:
April 3, 2014
Category:
Author:
Infinity Dental Web
For all you sun goddesses out there, there's a new gadget on the market you might be interested in.
The device is called the UVA+B Sunfriend and it's meant to be worn while sunbathing.  It becomes useful when the LED lights indicate when you've had a healthy dose of sunlight.  The Sunfriend measures UV rays, but not in the way you think.
There are bad UV rays and then not so bad ones: UVA rays give us sun damage, while UVB rays provide us with healthy doses of Vitamin D.  The problem with sunblock is it blocks both kinds of UV rays.
By measuring your UV ray intake, the Sunfriend allows you to sunbath in moderation without using sunblock, or so the company claims.  (We personally don't recommend you sit in the blazing sun with no sun protection at all.  If anything, use a lower SPF if you're wearing a UV ray detector like the Sunfriend).
Though the concept behind the Sunfriend is intriguing.  According to Gizmag, "The goal is to counter an increase in vitamin D deficiency, while curbing skin cancer rates by promoting outdoor activity within a recommended range of sun exposure."
The device is waterproof, ideal for pool side sunbathing or for laying out on the beach.  Before going out into the sun, users are meant to input "an estimated skin sensitivity, on a scale of 1 to 11" according to the Daily Mail.   Check out the promotional video from the product's website: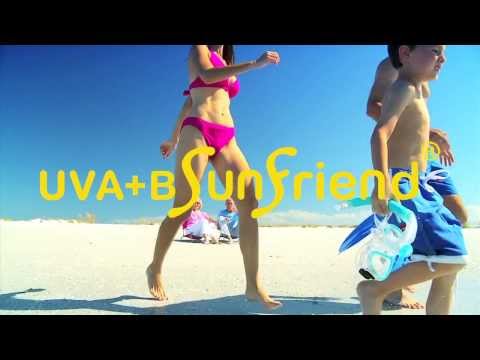 As your UV exposure accumulates, the UV sensors register this and the LED indicator lights will illuminate one by one.  Once you've had your 'safe limit' of UV exposure, the device lights begin flashing, a sign it's time to get out of the sign.
The company hopes to lessen the use of sunblock used, which is actually decreasing the Vitamin D intake of people worldwide.  Remember, Vitamin D is necessary to manage calcium levels and strong bones in the body.
There are shortcomings to the device.  For one, it only measures the UV rays hitting your wrist, not other parts of your body which may be covered up.  This UV tracking device is on the market for $50 currently.
Dr. Mike Malone and his team practice expert cosmetic dentistry in Lafayette, LA. Dr. Malone is the former president and current accredited member of the American Academy of Cosmetic Dentistry. He is also the official Cosmetic Dentist of the Miss Louisiana USA and Miss Louisiana Teen USA pageants. Check out his website for more information.
(Visited 129 times, 1 visits today)